What does the future hold for the motorcycle industry? Will super bikes become a norm? Will flying bikes grace the roads and sky? A step forward from the conventional bikes is electric motorcycles, which take us a little closer to the future. Most electric bikes these days come in different shapes and sizes accompanied by impressive technology and Fly Free Smart Motorcycles brings its game to the table by combining electric tech and old school with its Smart Classic and Smart Desert motorcycles.
The firm was founded in 2016 in Long Beach, California and was set up to blend old=school designs with the latest technology to make the best out of both worlds. It features a 3000W electric motor and has a top speed of 50 mph and a range of 50 miles hence it is only suitable for urban and low-speed commute.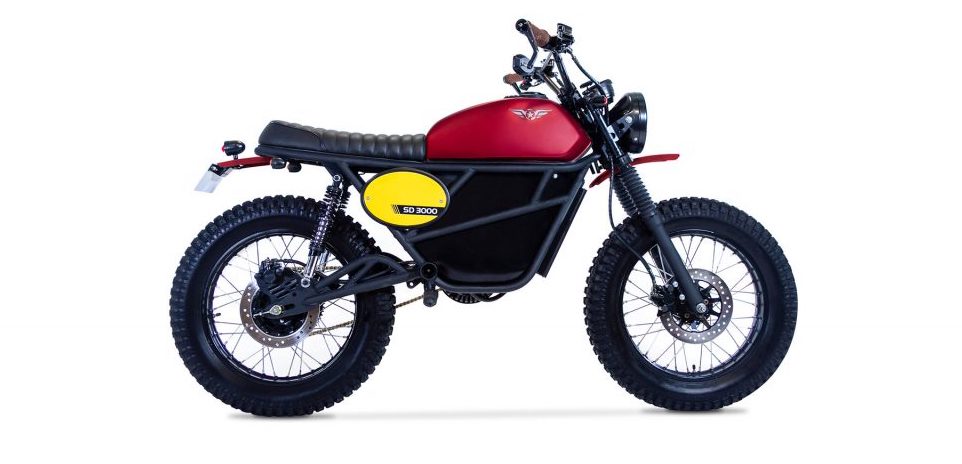 The Smart Classic is a cafe racer with amazing aesthetics that is very well-crafted. The Smart Desert is dons more of a scrambler look and is more suitable for off-road adventures.
The bike also comes with features such as LED lighting, round digital instrument display, LED graphics on the side of the bike, three drive modes (eco, city, and speed), USB charge port, smart key, and push-button start.
The firm released the Smart Desert a few months ago, and then unveiled the Smart Classic cafe racer. Fly Free Smart Motorcycles is supposed to come out with another model, so there will be three bikes in the lineup.